The next step in the plan to close the Lower Mexican Heading and stop the flood waters that continued to threaten the crops growing in the Imperial Valley included a new dam, known as the Hind Dam , to the south of the Rockwood Headgate that would be built across the heading. To aid in the dams construction, a railroad trestle was built which would allow massive amounts of material to be delivered by train.
With the approaching spring and summer floods that could easily destroy the railroad trestle, construction was halted at the northern shore of the Lower Mexican Heading until the floods had passed.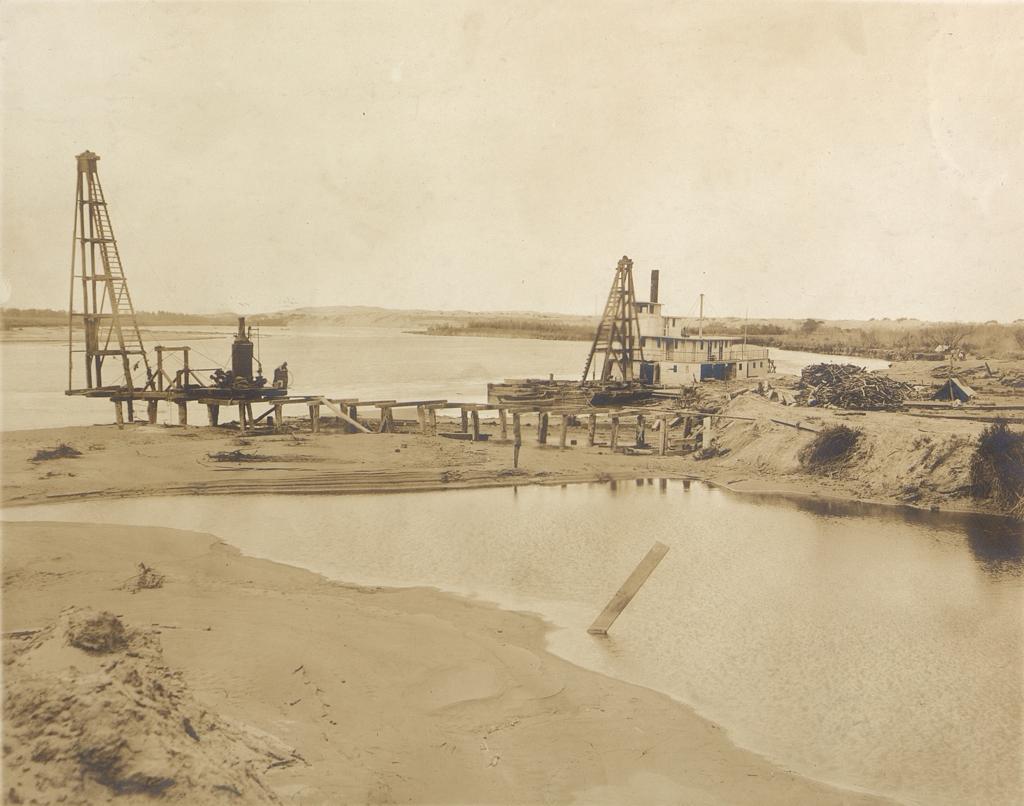 Construction Begins on Railroad Trestle to Aid in Building Hind Dam
Note; The southern edge of the Algodones Dunes can be seen in the background in between the two pile driver towers.  The dunes were the geographical barrier in southern California, USA that forced the Imperial Alamo Canal to be routed through Mexico.  The two large 'ladder towers' are the pile drivers that drive piles into the ground, similar in function to a hammer driving a nail in to a piece of wood.

High Resolution Image
Super High Resolution Image
Modern Steam Pile Driver in Action
Other Similar Pile Drivers of the Era and a Miniature Replica in Action