After Lake Cahuilla formed and the Cahuilla Basin was completely filled, the lake overflowed, cut channels through the Colorado River Delta, and allowed the excess water to drain into the Gulf of California / Sea of Cortez.
Because of flooding from the Colorado River and the easily manipulated alluvial soil of the delta, the course of the river changed many times over the years, sometimes flowing into the Cahuilla Basin and sometimes flowing directly into the gulf / sea.  When the basin was deprived of its main water supply from the river, it would evaporate and disappear as the desert climate and rare rains were not enough to sustain the lake.
The cycle of filling the basin and complete evaporation of the lake would repeat itself many times over the millenia.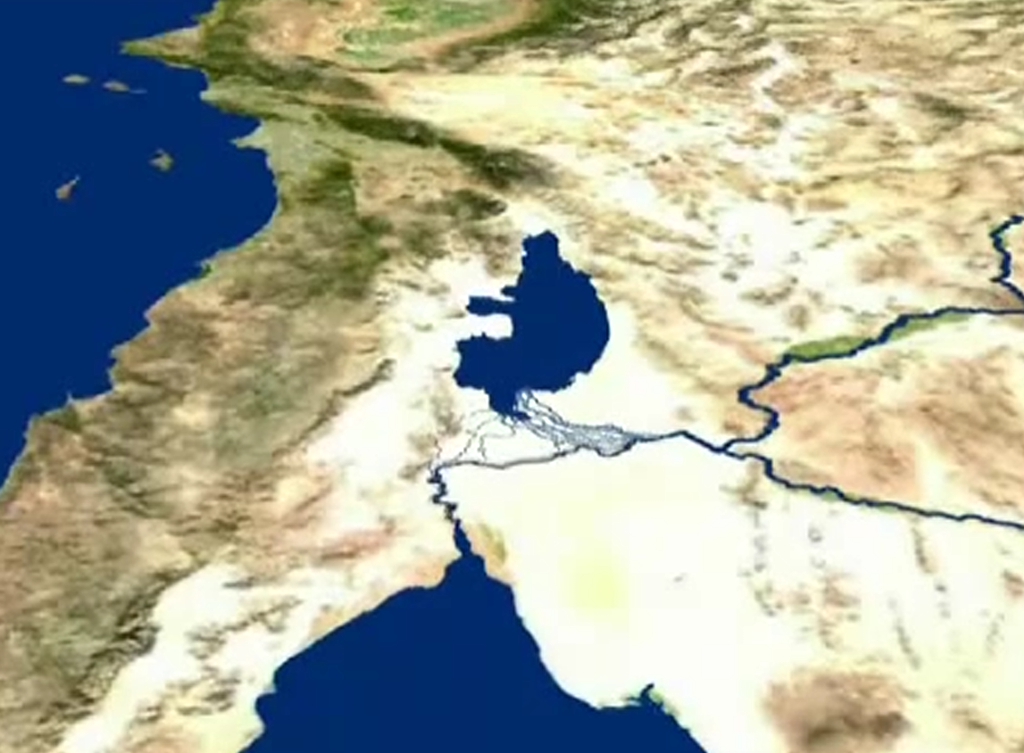 Map Showing the Flow of the Colorado River into the Cauilla Basin and then out to the Gulf of California / Sea of Cortez after the Basin Filled.

This view is looking north at southern California, USA with the Pacific Ocean to the upper left.