The Rockwood Headgate was located about 4 miles south of the US / Mexican border, directly in the Imperial / Alamo Canal.  The map shows water channels leading to the front and rear of the headgate ending in coffer dams used to keep the construction area dry.  These dams remained in place until after construction was complete.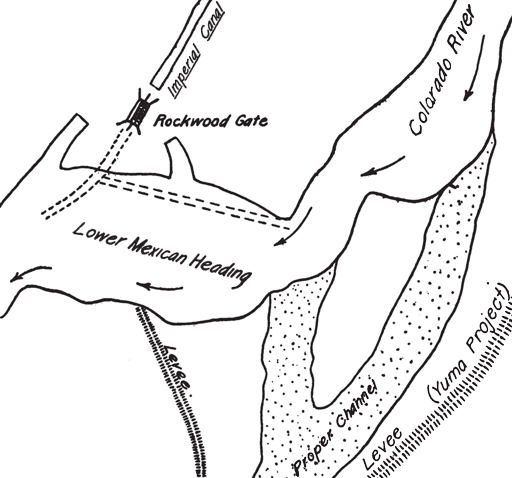 The arrows indicate the direction of water flow and the dashed lines indicate the original position and size of the Lower Mexican Heading and the southern section of the Imperial / Alamo Canal
Click on the Rockwood Headgate link for a larger image.