The original plans from the Colorado Irrigation Company had called for the canal to be routed west around the southern edge of the Algodones Dunes. But that path was considered too costly and time consuming by Mr. Chaffey, so the route of the Alamo Canal, later known as the Imperial Canal, was modified.
The beginning of the canal was moved further south near Pilot Knob, CA, USA (red circle). But instead of going west towards the Imperial Valley, its path turned south into Mexico running roughly parallel with the Colorado River for about 4 miles (green line). From there it connected (purple circle) with with naturally existing overflow channels known as the Alamo Arroyos (yellow lines) with one that was dredged and enlarged into a canal sized channel. The path of the dredged canal meandered westward across Mexico where the other arroyos combined to form the Alamo River (blue line) which continued westward until turning north and crossing the border back into California, USA at Sharp's Heading (orange circle) and then into the Imperial Valley.
The changes from the original planned route, among many other modifications made by Mr. Chaffey, would later prove to be significant contributing factors to the flooding of the Salton Sink.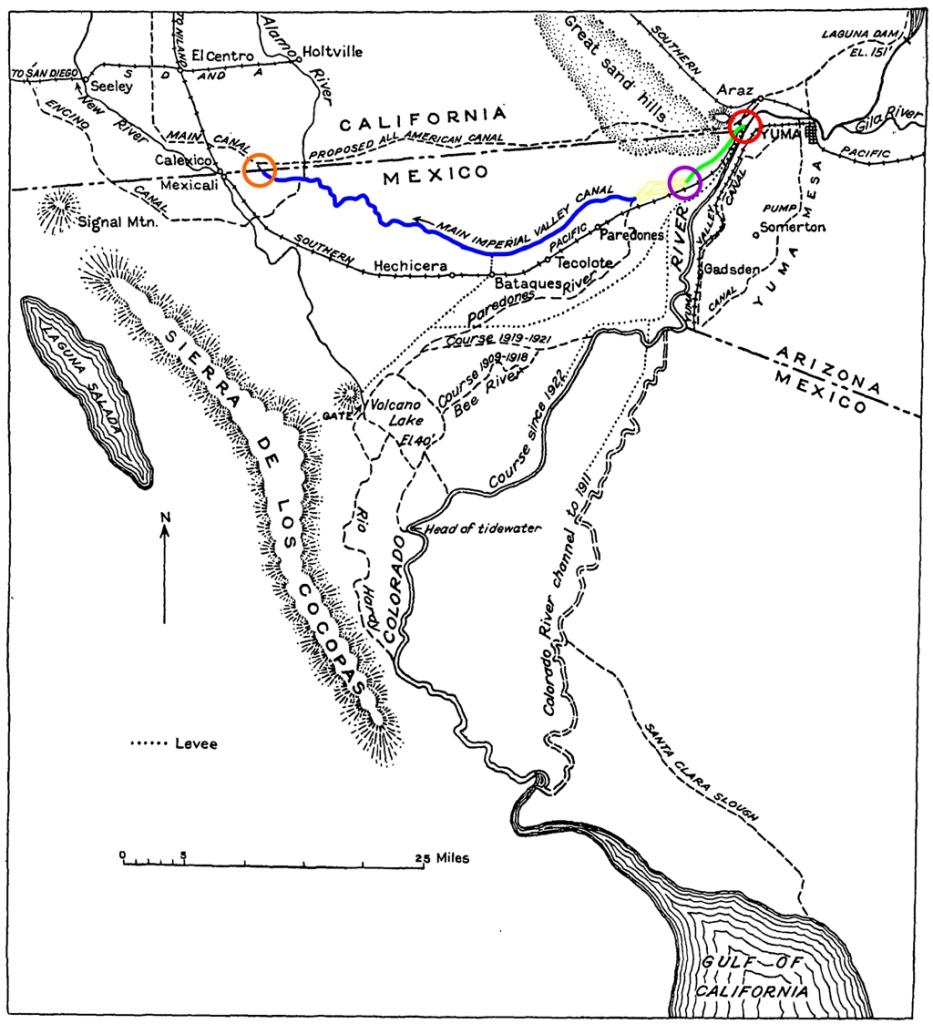 Planned Route for the Imperial – Alamo Canal