After the flood of the previous month that ended the most recent effort to tame the rampaging Colorado River, the Lower Mexican Heading had increased in width by several hundred feet to over 300 feet.  Combined with the larger width, the increased depth of the channel from the original 8 foot depth to over 20 feet, allowed more than two thirds of the river to flow into the Imperial Valley.
In the valley, farmers were happy that water was no longer in short supply as it had been in previous years, but the Southern Pacific Railroad infrastructure and the facilities of the New Liverpool Salt Company faced a growing threat from the rising waters of the Salton Sea.
With the financial support from the Southern Pacific Railroad, the California Development Company was hopeful and started making elaborate plans to control the river and maintain the water supply for the farms in the valley.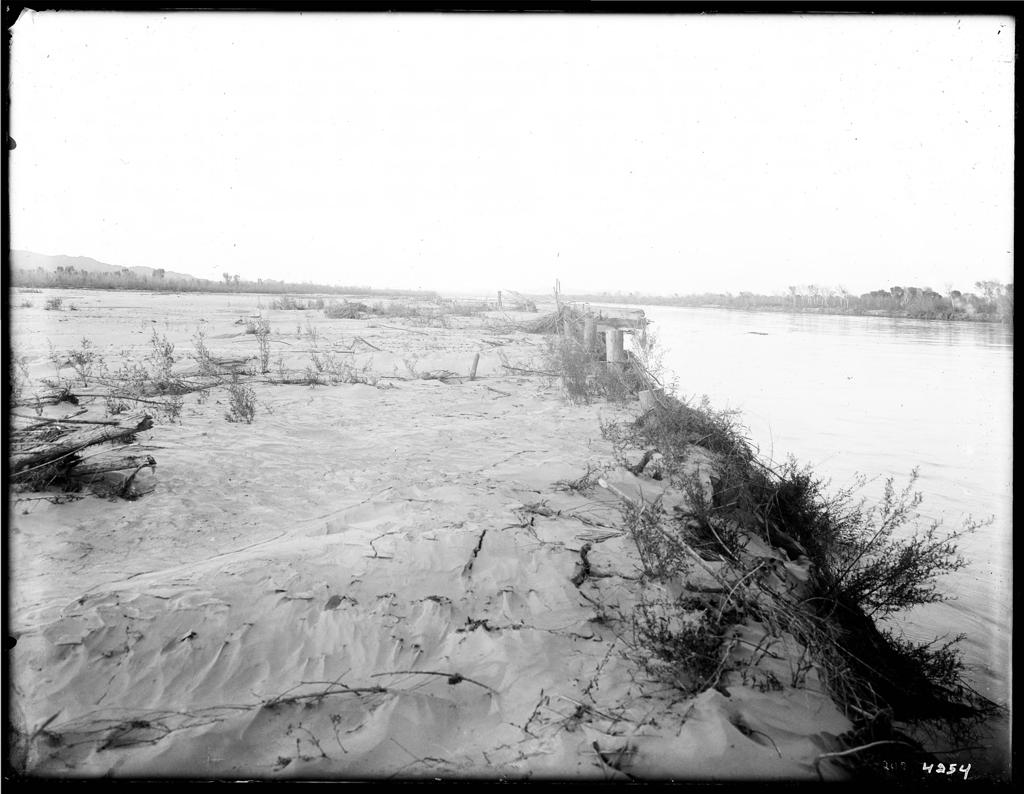 View Looking South, Down the Colorado River from Disaster Island
Note; The water to the left of the photo is the eastern channel of the Colorado River as it flows around Disaster Island.
High Resolution Image
Super High Resolution Image
Super High Resolution Image with Super Zoom