The Rockwood Headgate was a wooden 'A-Frame' headgate built in conjunction with the Hind Dam to maintain water delivery to the Imperial Valley after the Lower Mexican Heading was sealed off.  Construction was initially scheduled to start in October 1905, but was delayed until January 1906, pushing back the completion date to April 1906.  Due to deficiencies in construction of the bulkheads and aprons at either side, it was destroyed on October 11, 1906 at 3:30pm.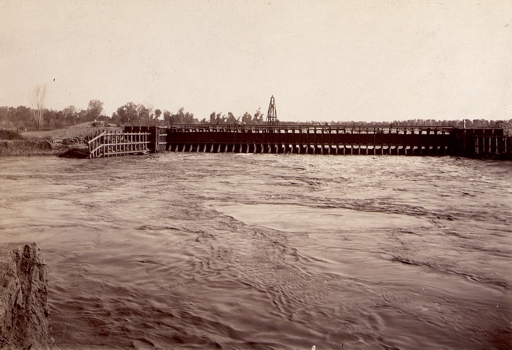 Rockwood Headgate in Operation Oct 1906
Click on Rockwood Headgate link to view a larger image.