The Salton Sea is a large body of salt water in southern California, USA. It lies in an area known as the Salton Trough located between the modern day Imperial Valley and Coachella Valley.
The sea was unintentionally formed more than a century ago when flood waters from the Colorado River surged through a series of irrigation canals and natural channels into the Salton Sink.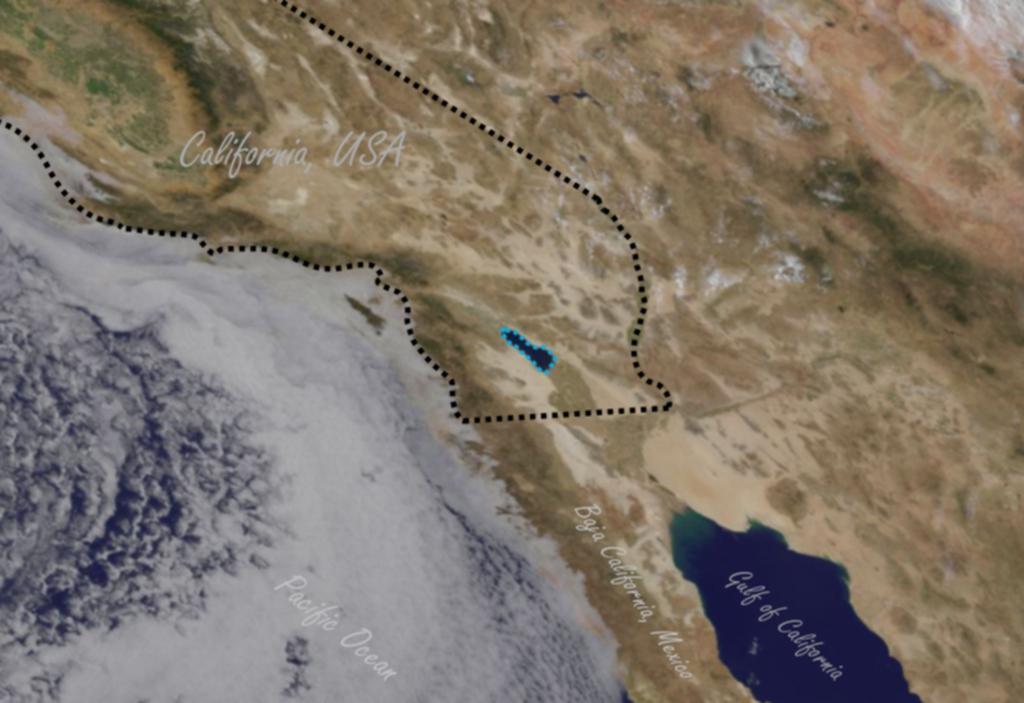 The Salton Sea (centered in image) in southern California near the west coast of the United States.
Notice that the Salton Sea is the only human made object visible from space at this distance. An outline of the state of California has been added to the image for reference.