Hopes were high at the beginning of the month after the Hind Dam had successfully closed the Lower Mexican Heading , but there were worrying signs the Rockwood Headgate would not be able to handle the amount of water passing through it.  Unexpected swirling eddies in the swiftly moving water at the front of the headgate and backwash at the rear eroded the soil around it and caused the apron at the north end of the it to a slide-out.
A train trestle bridge was hastily erected in front of the headgate in an effort to dump large amounts of rock in the channel to protect it, but as the first load of rock rolled across the bridge it collapsed, causing a train wreck and sending several Battleships tumbling off the tracks.  Unable to repair the headgate it eventually split in half and failed, sending a large section spinning off downstream in the swiftly moving current.
Mr. Rockwood later emphatically stated that the he had included large rocks as part of his design to reinforced the aprons for the north and south end of the headgate, but they were never put into place.  Based on the series of events that occurred before the failure of the headgate, it is likely that ignoring this design feature was a contributing factor to its destruction.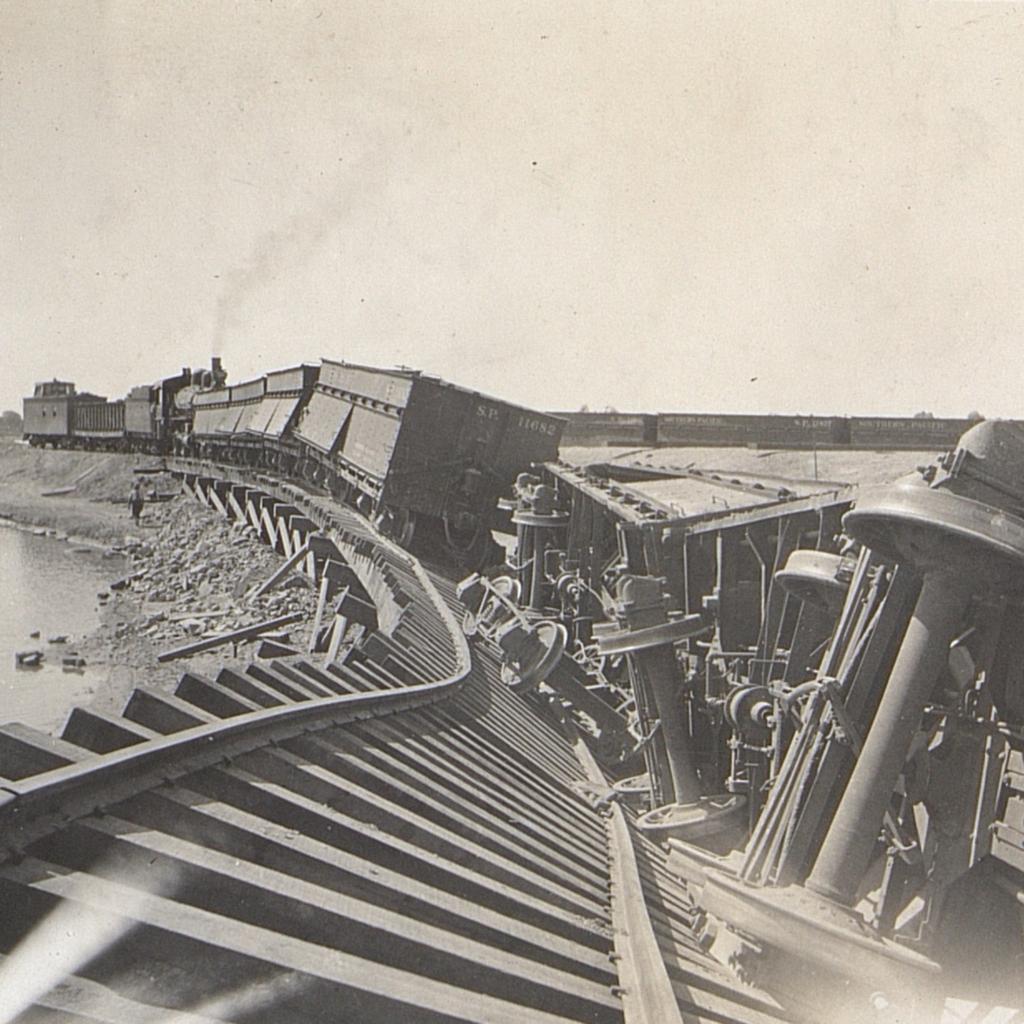 Train Wreck After Trestle Failure
Note; There are several other images of the Rockwood Headgate and surrounding region available for viewing by hovering or clicking on the 'double green / brown' underlined links. They are Rockwood Headgate, Backwash, Slide-Out, Train Trestle Bridge was Hastily Erected, Train Wreck, Battleships, Split in Half, and Spinning Off Downstream.