As part of the plan to preserve water delivery to the Imperial Valley for farming after the Lower Mexican Heading was closed, construction was started on a new concrete headgate located just north of the wooden Chaffey Headgate at Pilot Knob, CA, USA.  The anticipated completion date for the soon to be named Hanlon Headgate was early spring but, unfortunately it wasn't finished until well into the summer.
To the south, water from the Colorado River continued to pour into the Imperial Valley through the Lower Mexican Heading and this critical delay in construction compounded the problem of diverting the river and stopping the flooding of the valley.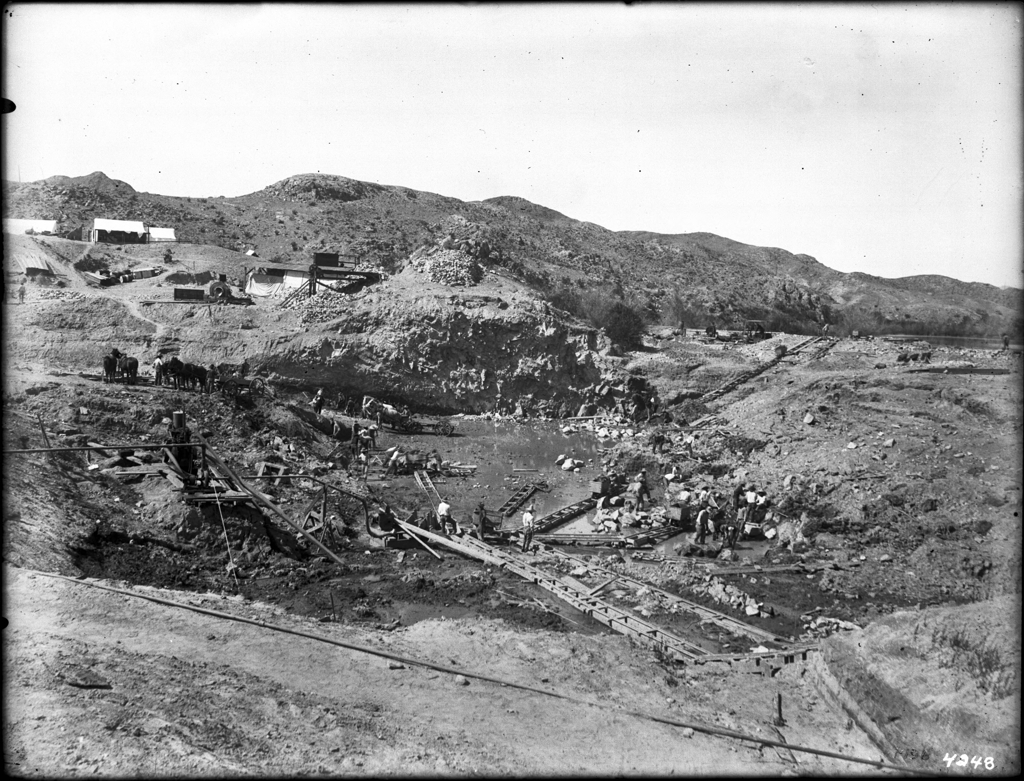 Construction of Concrete Headgate at Hanlon Heading near Pilot Knob

This picture was taken looking north towards Pilot Knob, USA.  Notice that just a bit of the Colorado River is visible on the far right of the image.

High Resolution Image
Super High Resolution Image
Super High Resolution Image with Super Zoom