After the destruction of the first dam, work immediately commenced on a second dam in a frantic attempt to close the Lower Mexican Heading and prevent the flood waters from destroying the Imperial Valley.  A new location was chosen, closer to the mouth of the heading where it was determined the bed of the canal was firmer, making it less likely that the dam could be undermined by swift currents.
Closing the heading would reduce the amount of water delivered to the farms in the valley, but there were no fears about providing adequate water to the valley as the Colorado River was running so high that even the silt choked Imperial / Alamo Canal was able to supply more than enough water for all the agricultural needs of the valley.  All of the excess runoff was allowed to flow into the Salton Sink, giving birth to the modern day Salton Sea.
Halfway through the month, an unprecedented fifth flood of the year careened down the lower Colorado River and destroyed the dam when it was only partially complete, allowing the flow of water into the valley to continue unabated at an ever increasing rate.  Dejected and with his business, the California Development Company, almost bankrupt, Mr. Rockwood left for New York, NY, USA in a desperate attempt to secure funding and support from the Southern Pacific Railroad.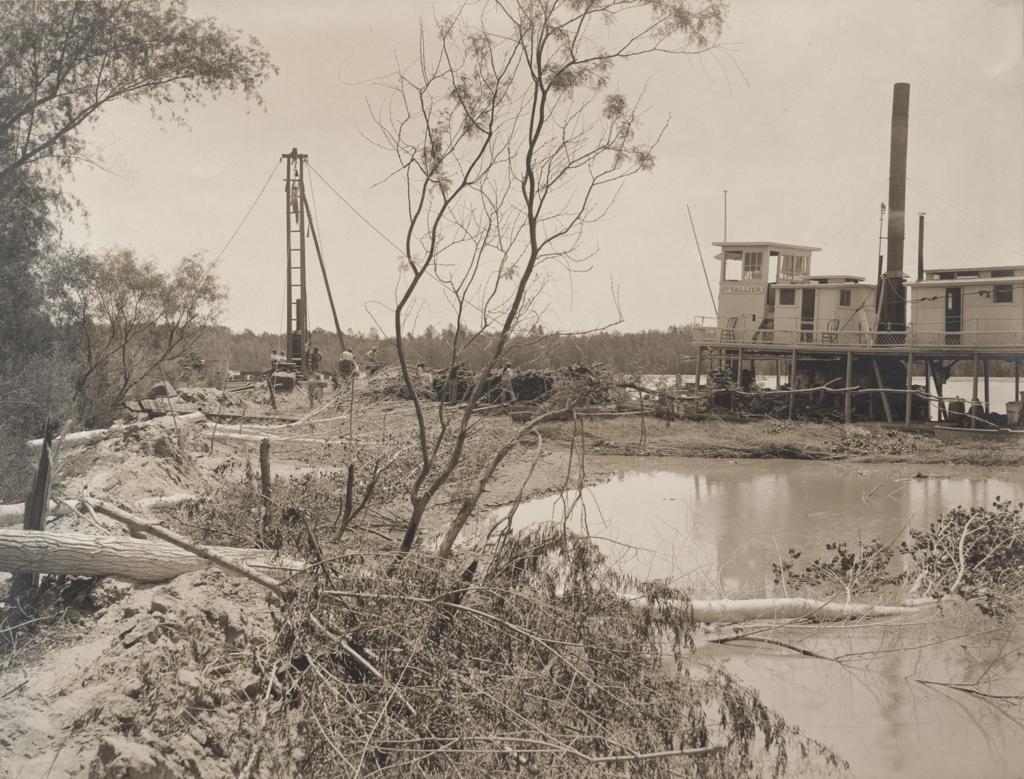 Note; This picture was actually taken June 1, 1905.  It was used here because the photo demonstrates the same location, methods, efforts, tools, and instruments used to construct the dam described above and because because photographs from this effort to close the heading could not be located. 
High Resolution Image
Super High Resolution Image
Super High Resolution Image with Super Zoom