During Mr. Rockwood's absence the previous month, a third effort to stem the unchecked flow of water through the Lower Mexican Heading commenced.  Upon his return from New York, NY, USA Mr. Rockwood found the dam inundated by water on all sides from the summer floods.  He determined that construction efforts were useless in the face of the rising flood water and terminated the endeavor until after the floods had passed.
At the end of the month the spring and summer floods had widened the heading from the original 55 foot (17 meters) width to over 100 feet (30 meters) and almost triple its original depth.  The ongoing torrent of water flowing through the heading and into the Imperial Valley caused the Salton Sink to fill at an alarming rate.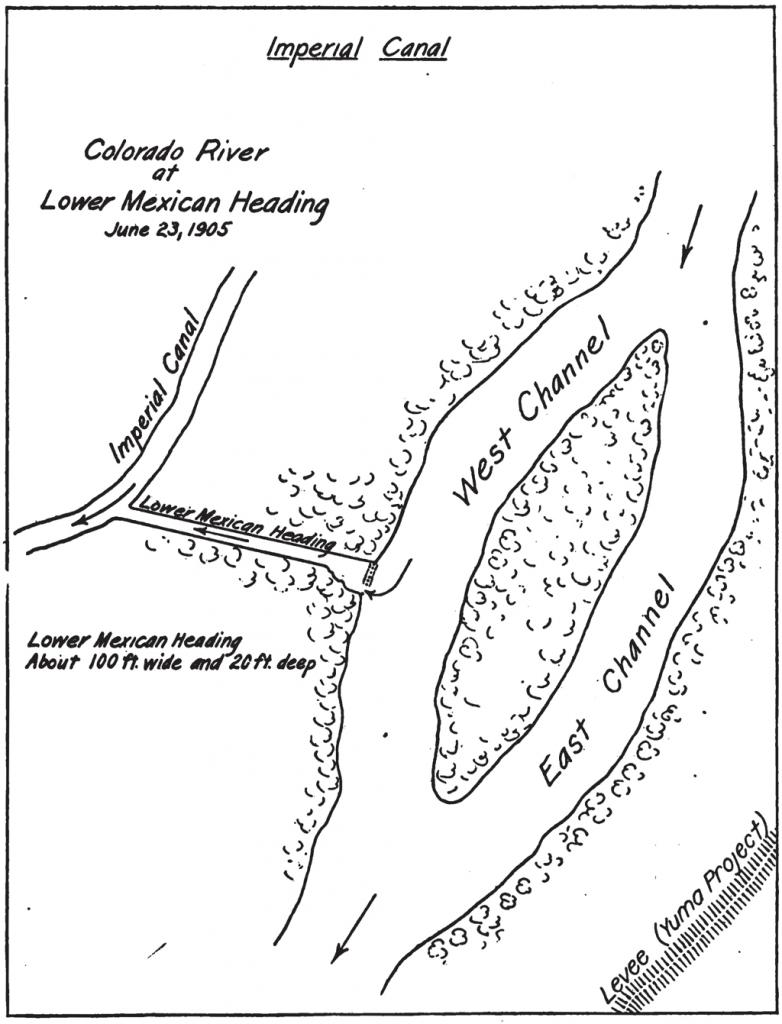 Map of the Lower Mexican Heading June, 23, 1905
This map depicts the location of the second and third attempts to dam the Lower Mexican Heading at its mouth on the west bank of the Colorado River.