Source(s); Imperial Valley Press - Saturday October 27, 1906 p. 7, 8; Los Angeles Daily Times - Tuesday October 23, 1906 p. 15; Statement of C R Rockwood - In the Matter of the Liability of the California Development Company for the Flooding of Salton Basin by Charles Rockwood - 1907 p. 26; A Brief History of the California Development Company by Charles Rockwood - from The Calexico Chronicle Second Annual Magazine Edition - May 1909 p. 26-27, 28; The Story of the First Decade in Imperial Valley, California by Edgar F. Howe and Wilbur Jay Hall - 1910 p. 122, 123; The Imperial Valley and the Salton Sink by Harry Thomas Cory with Introductory Monograph by William Phipps Blake - 1915 p. 1336, 1340-1342; The Salton Sea - An Accounting of Harriman's Fight with the Colorado River by George Kennan - 1917 p. 64, 68-69; The First Thirty Years 1901 - 1931 - An Accounting of the Principal Events in the History of Imperial Valley, Southern California, U.S.A. by Otis B. Tout - 1931 p. 105
Image(s); Wreck due to settlement of frame trestle above south end of Rockwood gate; Oct. 11, 190(6).; Rockwood gate from trestle below - No. 1 - Oct 6, 1906. 12000 (cubic feet per) second (feet) through it.; Effect of back wash below Rockwood gate on north end.; Sliding out of west wing of north bulkhead (apron) of gate Oct. 7, 1906.;  133 - Building trestle No. 3.; "The trestle that failed", and the wrecked battleship.; Details of methods employed in the Hind Dam before failure of the Rockwood gate.;  Failure of Rockwood Gate Oct. 11 1906, 3-30 P.M.; From south Bulkhead of Rockwood gate looking north west,Oct.12.1906. all taken by Harry Thomas Cory (or staff member) working for the Southern Pacific Railroad from Calisphere and UCLA (University of  California Los Angles), Library Special Collections, Charles E. Young Research Library
Note(s); There is a discrepancy in the Saturday October 27, 1906 editions of the Imperial Valley Press on p. 7 that shows a table with a reading for the depth of the Salton Sea on October 29, 1906 which is clearly a mistake.  Because of the failure of the Rockwood Headgate and the the amount of time it takes for the water level to fall along the almost 100 mile trek to the Salton Sea, it is very reasonable to deduce that the level would once again be on the rise.  The same chart on p. 8 of the Saturday November 17, 1906 edition of the Imperial Valley Press seems to correct this discrepancy from the previous month.
The title of the main image is labeled by Mr. Cory as occurring in 1907, which is clearly a typographical error given many additional pictures of the same location, time, and events, repeatedly indicate 1906 as the date.  Additionally in Mr. Cory's book, The Imperial Valley and the Salton Sink, he describes this event on p. 1341 and clearly states the date as 1906 on other supporting pages.
The portion Mr. Cory's caption, "The trestle that failed", and the wrecked battleship., in quotes could potentially be a play on the children's story "The Little Engine that Could".  The pictures were taken in 1906, but it is unknown when he or someone from the Southern Pacific Railroad assembled the collection and added typed captions.  Mr. Cory lived over twenty years after the book was published so he or someone from the Southern Pacific Railroad could potentially have added that in as a tongue-in-cheek joke.
Additional information from: Wikipedia
Additional information from: Wikipedia
Additional information from: Imperial Valley Press and NewsPapers.com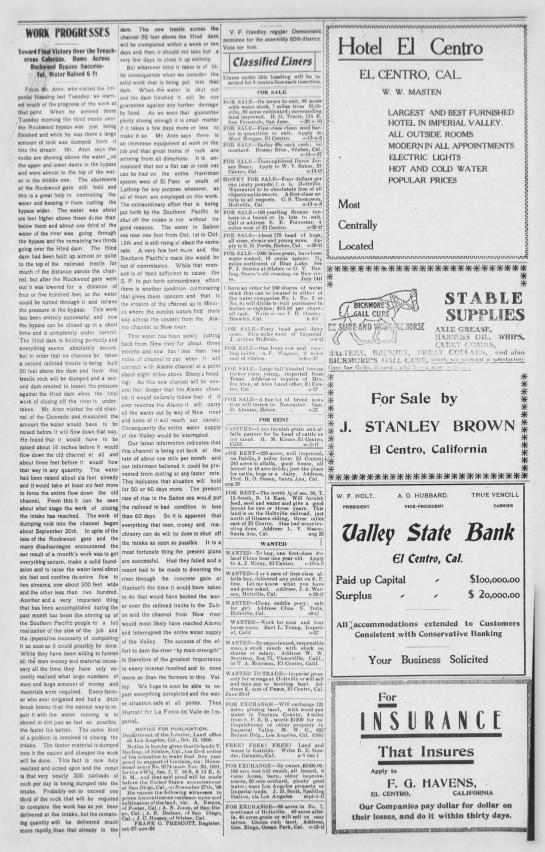 Additional information from: Los Angeles Daily News and NewsPapers.com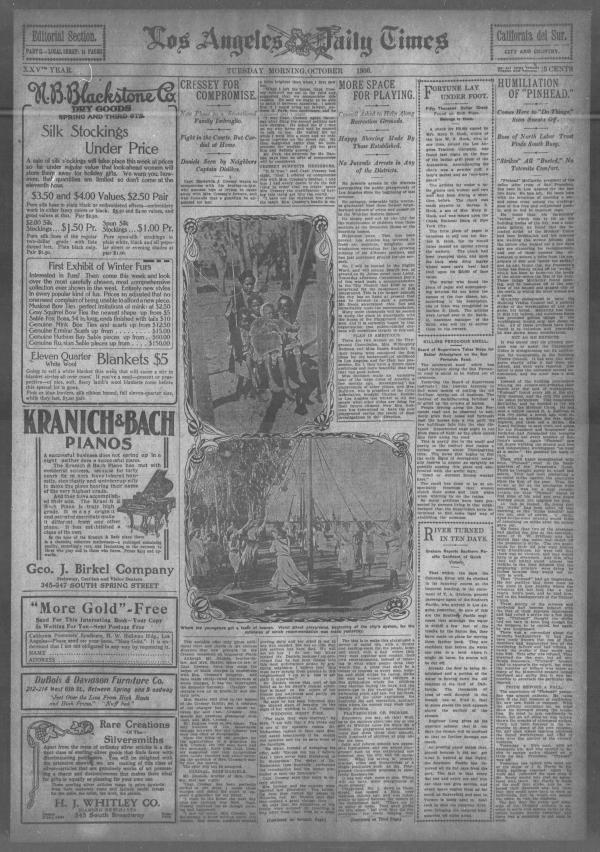 Additional information from: Imperial Valley Press and NewsPapers.com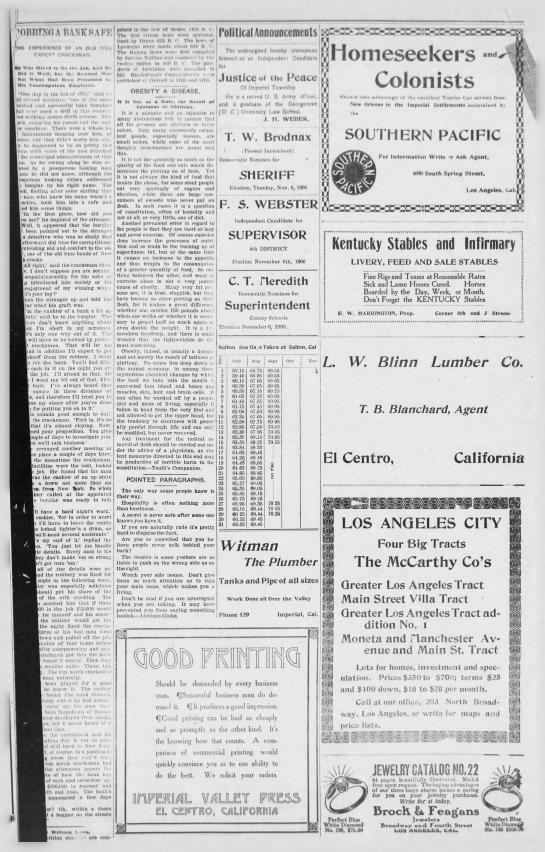 Additional information from: Calisphere - Univerisy of California
Additional information from: Google Books
Additional information from: Google Books


Additional information from: Google Books
Additional information from: Google Books
Additional information from: Google Books